Editorial Board profiles
David A. Gorelick, MD, PhD, DLFAPA, is Professor of Psychiatry (part-time) at the University of Maryland School of Medicine, having retired in October 2013 from the Intramural Research Program of the National Institute on Drug Abuse (NIDA), US National Institutes of Health (NIH) in Baltimore, Maryland.
Dr Gorelick received his MD and PhD (pharmacology) degrees from the Albert Einstein College of Medicine of Yeshiva University, Bronx, New York in 1976, and did his medical internship and psychiatric residency at the University of California, Los Angeles. After completing training in 1980, he joined the faculty of the UCLA Department of Psychiatry and the medical staff of the West Los Angeles Veterans Affairs Medical Center, where he directed inpatient and outpatient substance abuse treatment programs. Dr Gorelick joined NIDA in 1989 as a tenured physician-scientist.
His research interests are the clinical pharmacology of substance use, substance withdrawal, and biological treatments of substance use disorders, including medication, drug-metabolizing enzymes, and transcranial magnetic stimulation (TMS), resulting in more than 200 peer-reviewed scientific articles. Dr Gorelick has authored or co-authored more than 50 book chapters and spoken at major national and international medical and scientific conferences. His recent work focuses on cannabis (including its potential therapeutic uses), cocaine, and individuals with co-morbid psychiatric disorders.
Dr Gorelick is board certified in psychiatry and addiction medicine, and a distinguished life fellow of the American Psychiatric Association. Dr Gorelick is also interested in the ethics of clinical research, serving for 10 years as chair of the NIDA Institutional Review Board and as a member of the NIH Human Subjects Research Advisory Committee and the NIH Committee on Scientific Conduct and Ethics.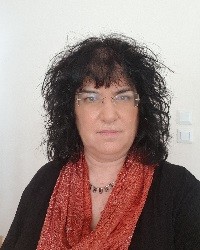 Nirit Bernstein is a senior research scientist at Agricultural Research Organization, Volcani Center, at the Institute of Soil, Water, and Environmental Sciences, and Head of the Department of Soil Physics and Irrigation, Israel.
A Plant Physiologist by training, Dr Bernstein's research focuses on control mechanisms for production of plant derived pharmaceuticals in medicinal plants by manipulation of environmental conditions and agronomic practices, optimization of agrotechniques for environmentally stressed plants, mineral nutrition of plants, and plant stress physiology.
Dr Bernstein is also the first scientist in Israel to study cannabis – whole plant, and her current work involves physiology, biochemistry, optimization of cultivation practices, and improvement of genetic material of cannabis.
Dr Bernstein is the Journal of Cannabis Research Section Editor for Agriculture and plant biology.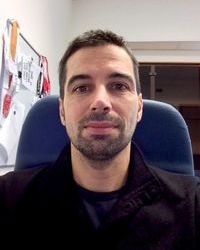 Claudio D'Addario is Professor of Molecular Biology at the Faculty of Bioscience, University of Teramo (Italy) and affiliated researcher at the Karolinska Institute (Sweden). He was trained in pharmacology and clinical neuroscience.
Dr D'Addario's research interest is the study of the behavioral and molecular events occurring in the central nervous system in different psychiatric conditions, focusing in particular on the role of the epigenetic mechanisms in the transcriptional regulation of relevant components of endogenous systems, such as the opioid and the endocannabinoid systems.

Dr D'Addario is the Journal of Cannabis Research Section Editor for Cannabis and cannabinoid biochemistry and genetics.

Renee M. Johnson, PhD, MPH is an Associate Professor in the Department of Mental Health at the Johns Hopkins Bloomberg School of Public Health. Her research addresses the health of adolescents and emerging adults, with a focus on substance use and violence. Much of this work involves marginalized populations including people of color, LGBT youth, trauma-exposed youth, immigrants, and youth in low-income, urban areas.
Dr Johnson is the Journal of Cannabis Research Section Editor for Epidemiology and public health.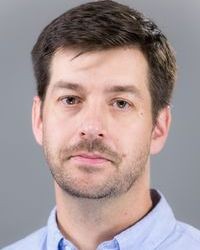 Greg Midgette is an Assistant Professor of Criminology and Criminal Justice at the University of Maryland. He received his PhD from the Pardee RAND Graduate School and MPP from UCLA.
Dr Midgette's work focuses on alcohol and drugs, illicit markets, community corrections, and the nexus of public health and safety.

Dr Midgette is the Journal of Cannabis Research Section Editor for History, regulation, and public policy.

Celia Morgan is Professor of Psychopharmacology at University of Exeter, UK.
Dr Morgan is interested in the effects of cannabis on the brain and behavior. Her research has concentrated on examining both the positive and negative effects of cannabinoids on cognition and addiction, through behavioural and neuroimaging studies.
Her work also has focused on what makes individuals vulnerable to the harmful effects of certain substances, like cannabis. More recently, she has begun to investigate the potentially therapeutic sides of cannabinoids in clinical trials.

Dr Morgan is the Journal of Cannabis Research Section Editor for Cannabis and cannabinoid clinical pharmacology.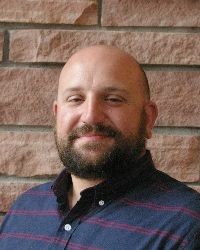 Mark Prince is an Assistant Professor of Psychology at Colorado State University. He is also the Associate Director of Addiction Counseling at Colorado State University. Dr Prince received his PhD in Clinical Psychology and MS in Applied Statistics from Syracuse University.
His research is focused on identifying mechanisms of behavior change in addiction and on developing interventions targeting these mechanisms. His intervention efforts have focused on brief individually-tailored interventions that can be disseminated on a large scale. In addition, his quantitative interests include Mixture Modeling to identify latent profiles or trajectories of substance use behaviors, and Multilevel Structural Equation Modeling to examine relationships among context-specific psychological constructs. The overall goal of Dr Prince's work is to develop effective treatment approaches for those individuals seeking help for substance use problems. To achieve this goal, Dr Prince is working to understand patterns in the clinical course of substance use disorders, as well as the ways in which people are successful in achieving change.
Dr Prince is the Journal of Cannabis Research Section Editor for Cannabis-related disorders.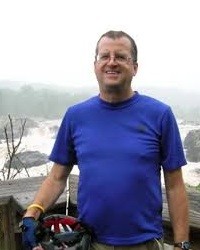 Charles W. Schindler received his Ph.D. in Experimental Psychology from American University in 1980. After a post-doctoral fellowship at the University of Iowa, he joined the NIDA IRP in 1985 as a Staff Fellow in the laboratory of Dr. Steven R. Goldberg. The focus of his early research was on determining the cardiovascular effects of psychomotor stimulants, in particular cocaine, and how those effects might be altered following drug treatment.
Throughout his tenure with Dr. Goldberg, he also maintained an interest in the behavioral effects of drugs of abuse, and in particular drug self-administration. He joined the Designer Drug Unit (DDRU) in 2016 as a Staff Scientist. His research is currently focused on the behavioral and physiological effects of designer drugs, in particular the synthetic cathinones.
Dr Schindler is the Journal of Cannabis Research Section Editor for Cannabis and cannabinoids preclinical pharmacology.